Engineering
Aerodyn can provide innovative technical solutions
With our highly experienced engineers on staff, in all the key areas of project management, design, analysis, instrumentation, manufacturing, and flight test support, we can provide high quality, innovative technical solutions.
Instrumentation Design
Aerodyn can design modifications to engine hardware required for sensor installation and lead wire routing paths. We can also help our customers define their instrumentation requirements and advise them of best practices to ensure the best data is collected in the development of their products.
Our highly skilled designers can design solutions for instrumentation, slip rings and telemetry to solve for the following:
Temperature (Thermocouples, UCTS, RTD)
Static and Dynamic Pressure
Vibration (Accelerometers)
Strain (Strain Gages)
Rakes and Probes (Pressure, Temperature, Mass Flow, Flow Angle)
Leading Edge Instrumentation (Pressure, Temperature, Flow Angle)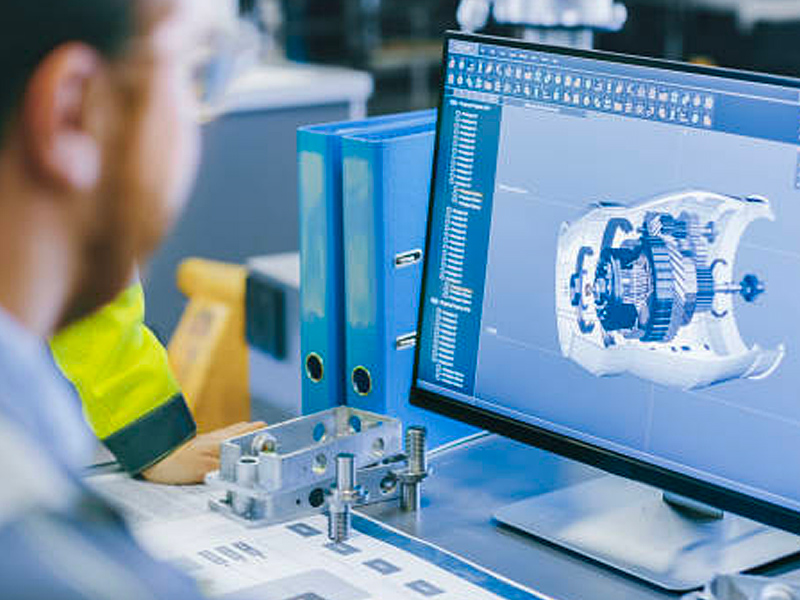 Design & Analysis Capabilities
Aerodyn's design and analysis capabilities include, but are not limited to:
Complete CAD capabilities for mechanical and electrical design
Software design and development using LabVIEW™
Finite Element Analysis (FEA)
Rotor Dynamics
Aerodynamic flow calibration data interpretation
3D laser scanning for reverse engineering, inspection, digital archiving, and reverse engineering
Available Software: Siemens NX, Solidworks, Ansys™, Pro-E, Autocad, GageMap, Mastercam X-9, Calypso, Open Mind, LabVIEW™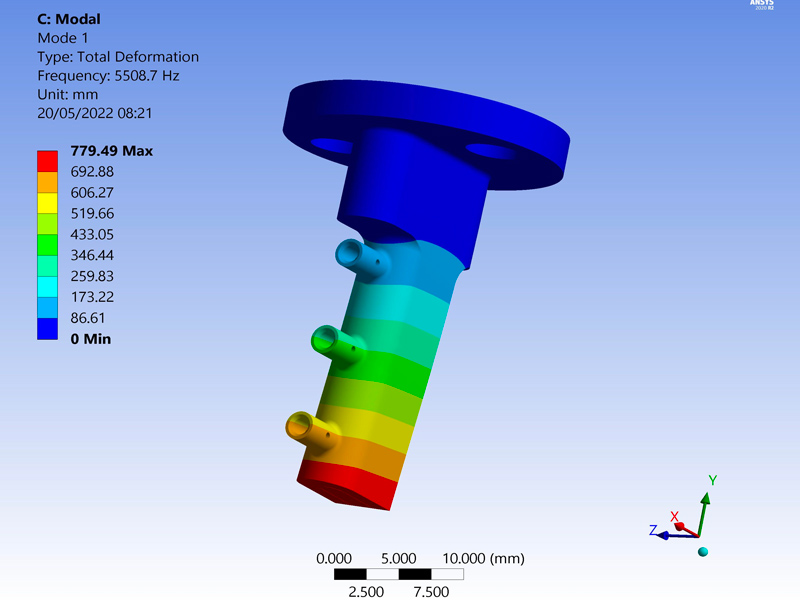 Reverse Engineering
By combining Aerodyn's experience in design and analysis with our 3D laser scanning capability, we can offer our customers a complete reverse engineering service that includes:
Obtaining CAD data that captures component original design intent
Obtaining CAD data for component fast make or tooling manufacture
Designing new components to fit into a legacy component
Redesigning components without manufacturing defects
Aerodyn can scan components and produce 3D CAD models and 2D component definition for a variety of customer preferred formats.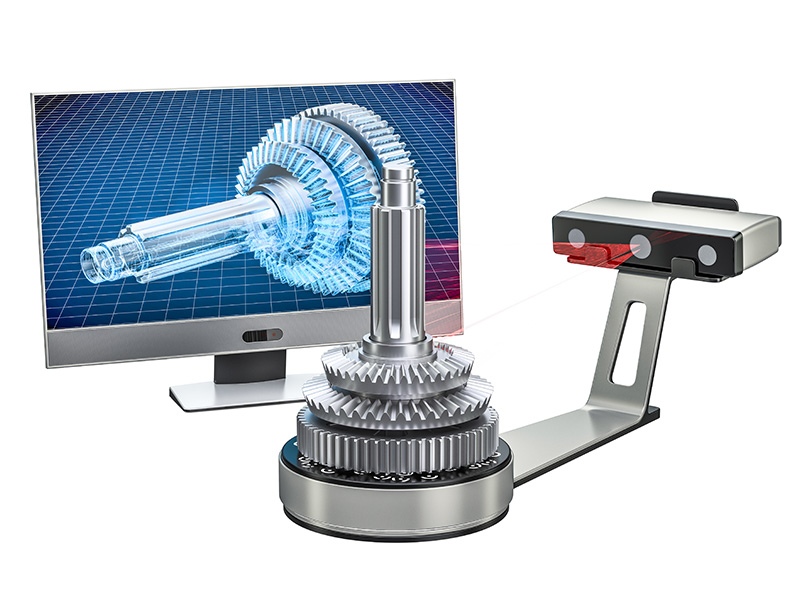 Hardware and Systems
We have significant expertise in developing electro-mechanical systems for cutting-edge applications. The experience that we offer allows us to provide turnkey solutions to our clients, covering many different engineering disciplines including:
Electronic drivers, actuators, and motors
Laser positioning systems
Telemetry
Signal conditioning
Pneumatics
Schematic capture and printed circuit board (PCB) development
Control cabinet design and manufacture
Safety interlock systems (including those requiring CE and UKCA approval)
Distributed computer systems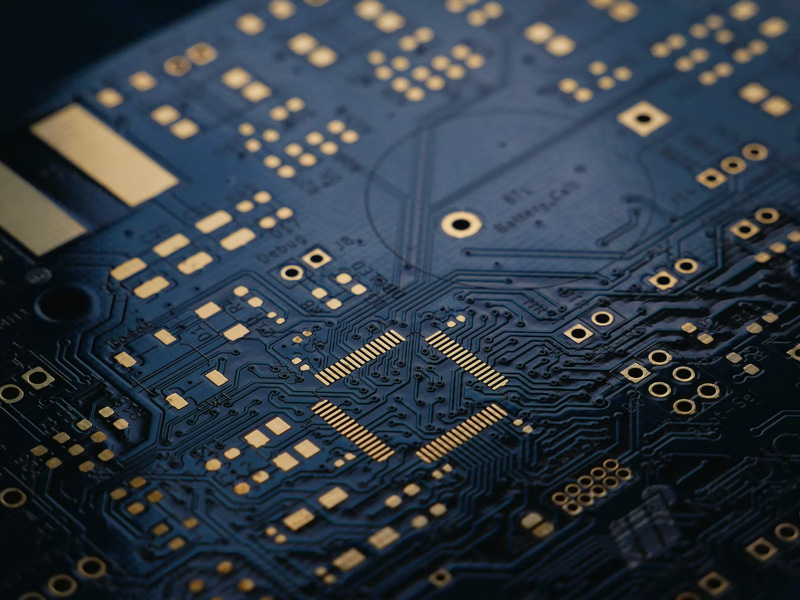 Software
Aerodyn have developed custom software packages for both domestic and international clients.
By working in close partnership with customers and suppliers alike, we have been able to deliver:
Custom graphical user interfaces (including touchscreen platforms)
High speed controllers for air turbines
System performance simulation
Automated system controllers for multistage motion platforms
Machine vision and image manipulation
Control and data acquisition
Automated report generation
Communications interfaces for third party hardware (Ethernet, COM, USB)
FPGA
Most software solutions utilize National Instruments LabVIEW™, which provides a fast and flexible framework for creating tailored products. Aerodyn also have expertise with reverse engineering third party communications protocols and performing fault diagnostics for the purposes of systems integration.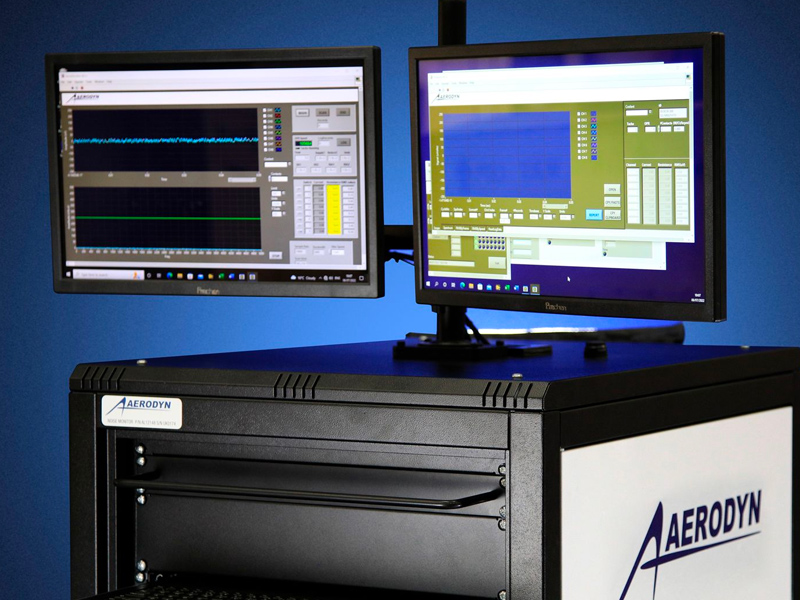 Custom Engineering Solutions
Aerodyn encourages open dialogue with our clients to ensure the solution exceeds expectations. We are happy to visit client sites early in the conceptual or design phase, if it is believed this will build a better understanding of the requirements, and likewise we welcome customers to visit our facilities so they can have the level of intimacy with the project that suits them.
We also appreciate customer and stakeholder feedback and offer a very flexible approach to design and development, as we understand that requirements often evolve when addressing complex problems. Beyond having an informal approach to feedback, we also follow a formalized gated systems process. This involves Design Reviews, during which presentations of our proposals are put before our clients by our designers and engineers to ensure all parties have a good understanding of the solution being offered and whether it is suitable.
Because of our broad range of in-house capabilities, we continue to offer a very high degree of flexibility throughout the development and manufacturing phases of any project. This means that we can respond to changes in requirements very quickly, as designers, engineers, technicians, and manufacturing capabilities are all under one roof.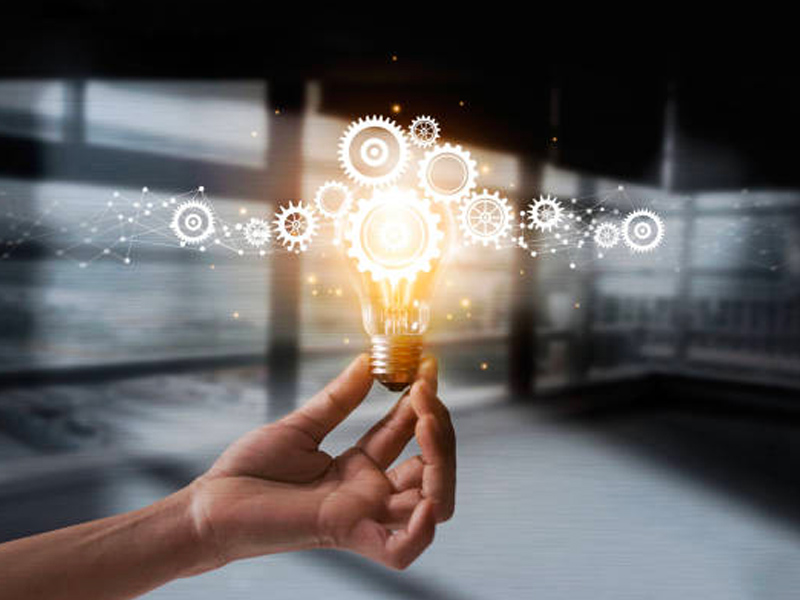 Project Management
Our project managers understand our customers' underlying goals and know how important schedule and delivery is. Using tools like Microsoft Project and Excel, keeping control of schedule, and allowing customers to have full visibility is a primary goal.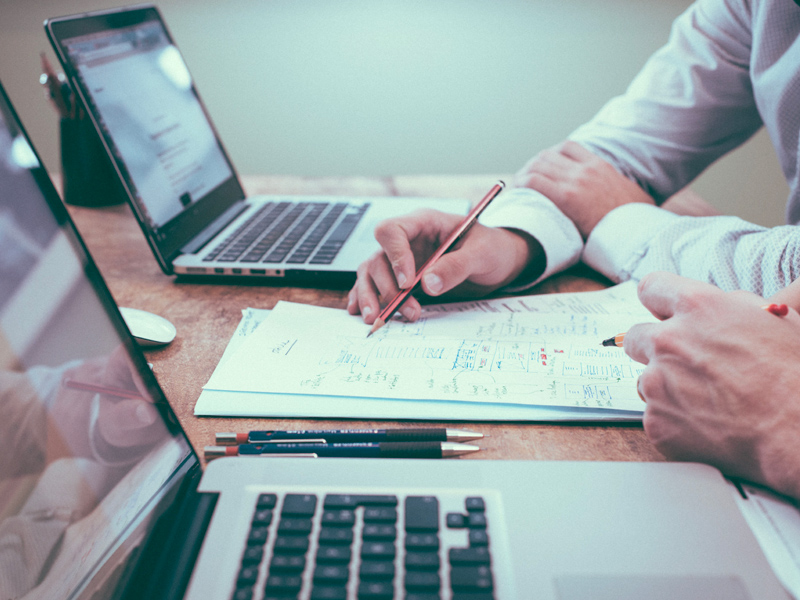 ---
Speak with a Specialist
Get in touch with one of our experts in Design and Analysis, High Precision Manufacturing, Instrumentation, Assembly & Testing.