Rakes & Probes
Aerodyn offer industry leading gaspath / immersion rake and probe design and manufacturing
Aerodyn's unique combination of in-house engineering, manufacturing capabilities and close-knit structure allows challenging and time-sensitive rake and probe projects to be handled efficiently.
Overview
Aerodyn welcome projects from simple make-to-print to full turnkey solutions, offering the below services:
Design
Analysis
Fabrication
Calibration
Modal test
Installation
Data acquisition
Data reduction services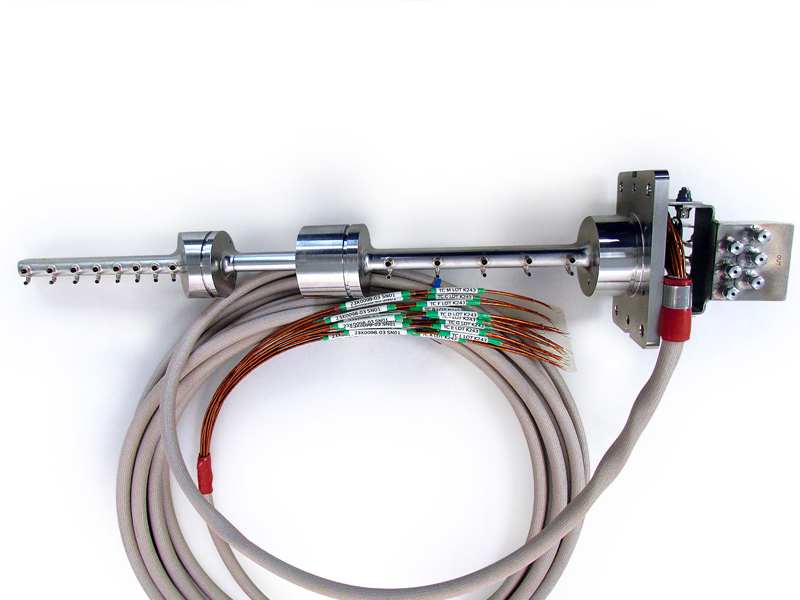 Typical Elements
Rake assemblies can be a single immersion up to any combination of the following:
Thermocouple, RTD, and thermistor temperature measurement
Total and static pressure measurement
Flow angle detection (3-hole, 5-hole, 7-hole)
Mass flow
Emissions sampling
These can be positioned precisely for cold or hot running conditions. Aerodyn's preference typically is to machine boss, strut, and kiel heads integral to each rake for the most robust product, although welded and brazed assemblies are also provided.
Vane leading edge mounted sensors using a variety of methods are also offered for any stage of the engine.
All requisite flow calibration of rakes and probes can be performed using Aerodyn's in-house flow tunnel. Pitch and yaw can be set in sub-degree increments, and nozzle flow speeds up to 1.0Mn with our variable nozzle diameter setup. Discrete supersonic velocities are achievable with made-to-measure converging-diverging nozzles. Typical calibration services include pressure recovery, temperature recovery (elevated temperature available), and flow angle calibration.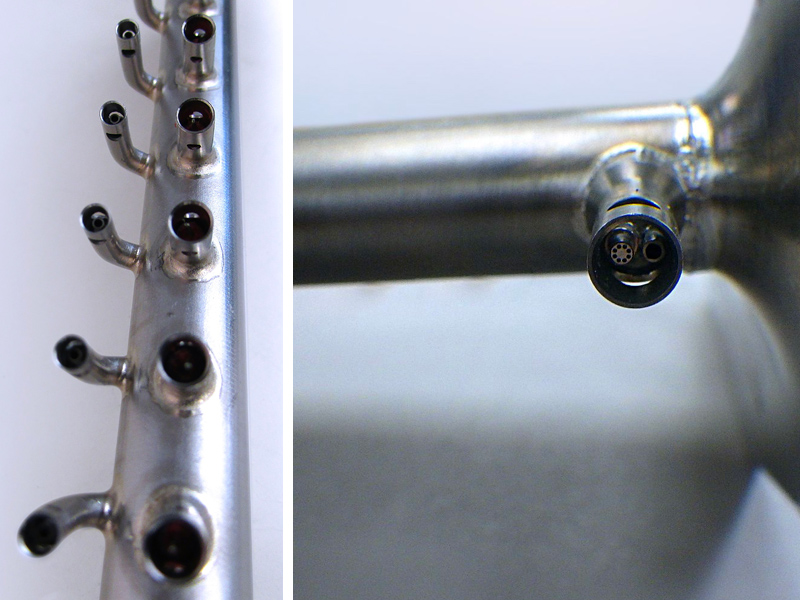 ---
Downloads
Download our Instrumentation Brochure
Speak with a Specialist
Get in touch with one of our experts in Design and Analysis, High Precision Manufacturing, Instrumentation, Assembly & Testing.